Find the right boat for you
Boat of the Moment
Boat REF# 316213
€165,000.00
1x petrol 15hp
2015
8.75m
Torredembarra Tarragona
View Details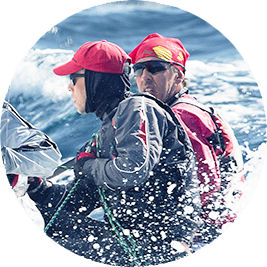 Selling your boat?
We take care of every step when it comes to selling your boat.
1
Your broker will advise you of the most suitable price to market your boat at.
2
Your broker will work with you to create a detailed listing for your boat.
3
We handle the negotiation process for you, ensuring you get the best deal.
Why Boatshed?
Boatshed is one of the world's largest yacht brokerage groups that prides itself on giving potential buyers the most complete and accurate picture of the boat that they want to buy.

Boatshed Brokers personally visit every boat that they list, taking unlimited photographs and videos which are available online to registered users anywhere in the world.
Read more
Here's what our customers have to say...
I must say that the knowledge that Paul has regarding the boat that he is selling is first class as I found out the other day when I viewed one.
— James Jackson June 2022, Boatshed Costa Brava
One of the best brokers in the region with a wealth of knowledge and has always been extremely helpful. If you are buying or selling a boat he comes highly recommended.
— Colin Fitzmaurice April 2022, Boatshed Costa Brava
[Paul Griffiths] Your professional approach and perfect communication during the negotiations and purchase process has been a breath of fresh air. Being new to the boat purchase process, I am sure that we asked some very silly questions. However,…
— John & Jane Kickham, Boatshed Costa Brava
I would like to thank you for your help and cooperation during the purchase of Shalimar. You seem like a very down to earth and hard working person............ Pleasure doing business with you.
— Darius Piliponis, Boatshed Costa Brava
Hi Paul. (Boatshed Costa Brava) The boat has arrived! Thank you for all your help. You have been brilliant. The boat was as described and I'm really pleased. Thank you again for all your help. You both made the process a lot easier than I ever…
— Toby Powell, Boatshed Costa Brava
My partner Michael Kelly and I have just bought a boat from Boatshed in Costa Brava, Empuriabrava. Paul and Steve the guy's that we dealt with we're absolutely fantastic and couldn't do enough for us. They even helped organise our moorings for the…
— Wendy Franklin and Mike Kelly, Boatshed Costa Brava